ongoing
LIFEFLOW
"Everything flows and nothing stays; there is only an eternal becoming and transforming." Pantha Rhei (Heraclitus)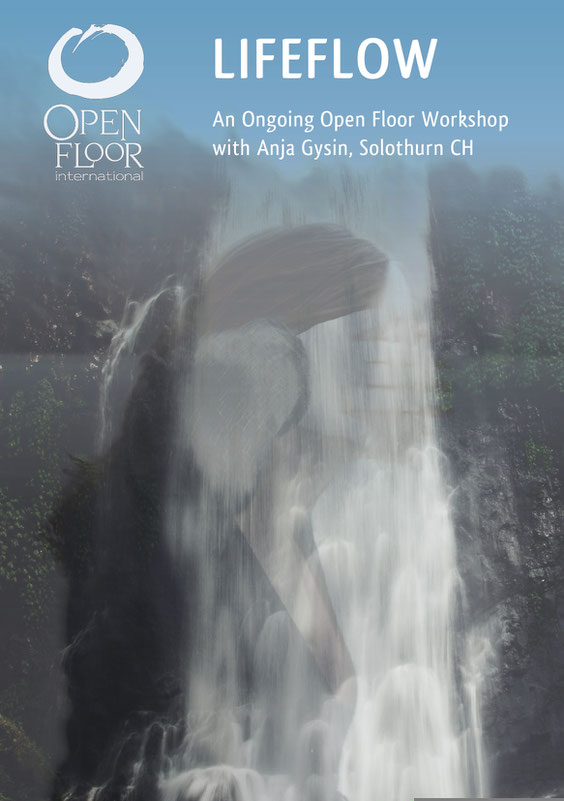 "Everything flows and nothing stays; there is only an eternal becoming and transforming." Pantha Rhei (Heraclitus)
4 Weekends in Solothurn CH
This workshop series is an invitation to "clear out" the flow of life: unnessecary old ballast is cleared from the riverbed, we check artificial straightening, blocks are recognized and transformed. Your life flow accompanies and embeds you from birth. You trust and you are connected with everything.
The older you get, the more life challenges you and makes your basic trust waver. The flow - your life flow suffers, he falters so many times and sometimes threatens to dry out. The balance between giving and taking, rest and activity is out of balance.
On each of these weekends we put a theme at the center: trust, curiosity, surrender and gratitude. By immersing ourselves in these qualities, we approach our source and the flow of life that arise from it. We sense and nourish the connection, individually in pace and form, but with a common origin. The ability to trust in the flow of life creates serenity: exposing and remembering, finding and peeling away, a yes to life in the here and now, in a healthy relationship with ourselves and in responsibility to our action.
Open Floor Movement Practice is a resource-oriented dance meditation, open to any age, gender, skin color, religion, for people
with or without dance experience. All are welcome.
When:
7. – 8. September 2019 – Trust, 10 - 16h
7. - 8. December 2019 – Curiosity, 10 - 16h
15. – 16. February 2020 – Devotion,  10 - 16h
4. – 5. April 2020 – Gratitude, 10 - 16h
Where:
Berntorstrasse 10, 1. Stock Adlersaal, 4500 Solothurn (5 min. by foot from the trainstation)
Cost:
All 4 weekends:
       Super-early bird (payed by 20th of Mai 2019)            CHF 720.-
       Early bird (payed by 1st of July 2019)                         CHF 800.-
       Normal Price                                                              CHF 880.-
Singel Weekend:
       Only if there is space, open from August 2019 on      CHF 250.-

Booking:

meinlebenstanz@gmx.ch, 0041 77 4880879