dance in triad - togetherness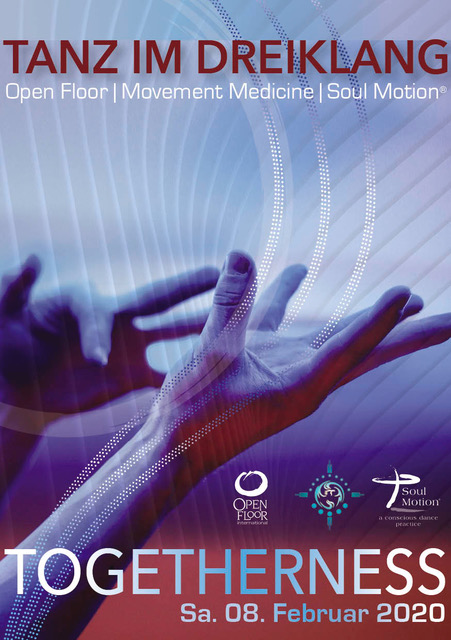 Where does the longing for belonging live in you? Would you like to experience the protection of a moving alliance in dance? At the same time you have the desire to arrive in yourself, to be intimate with yourself?
 
On this day we will dance togetherness, three dancers, three methods and a lot of heart blood. To be in solidarity, to be networked, interwoven and yet individual, rooted in oneself. These two poles seem to exclude each other, but they condition each other. Only when one is allowed to be completely rooted in oneself can real encounter happen. Only when one feels held in the web of life can we let go and enjoy closeness to oneself and with others.
We track down the longing for more community and community, dance in growing circles.
All people are welcome. With or without dance experience.
Soul Motion: Martin von Rütte
Movement Medicine: Kristin Glenewinkel
Open Floor: Anja Gysin
 
Saturday, 8 February 2020
11.00 - 18.00 o'clock
 
Mandiram Liestal
Benzburweg 20b | Hanro Area
4410 Liestal
 
Costs: CHF 100
 
Registration Martin:
info@martinvoice.com